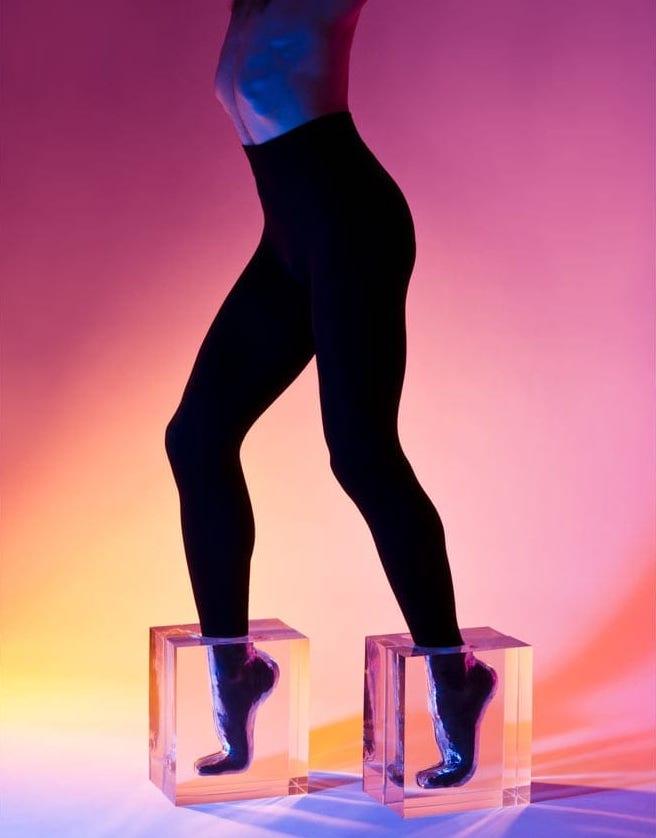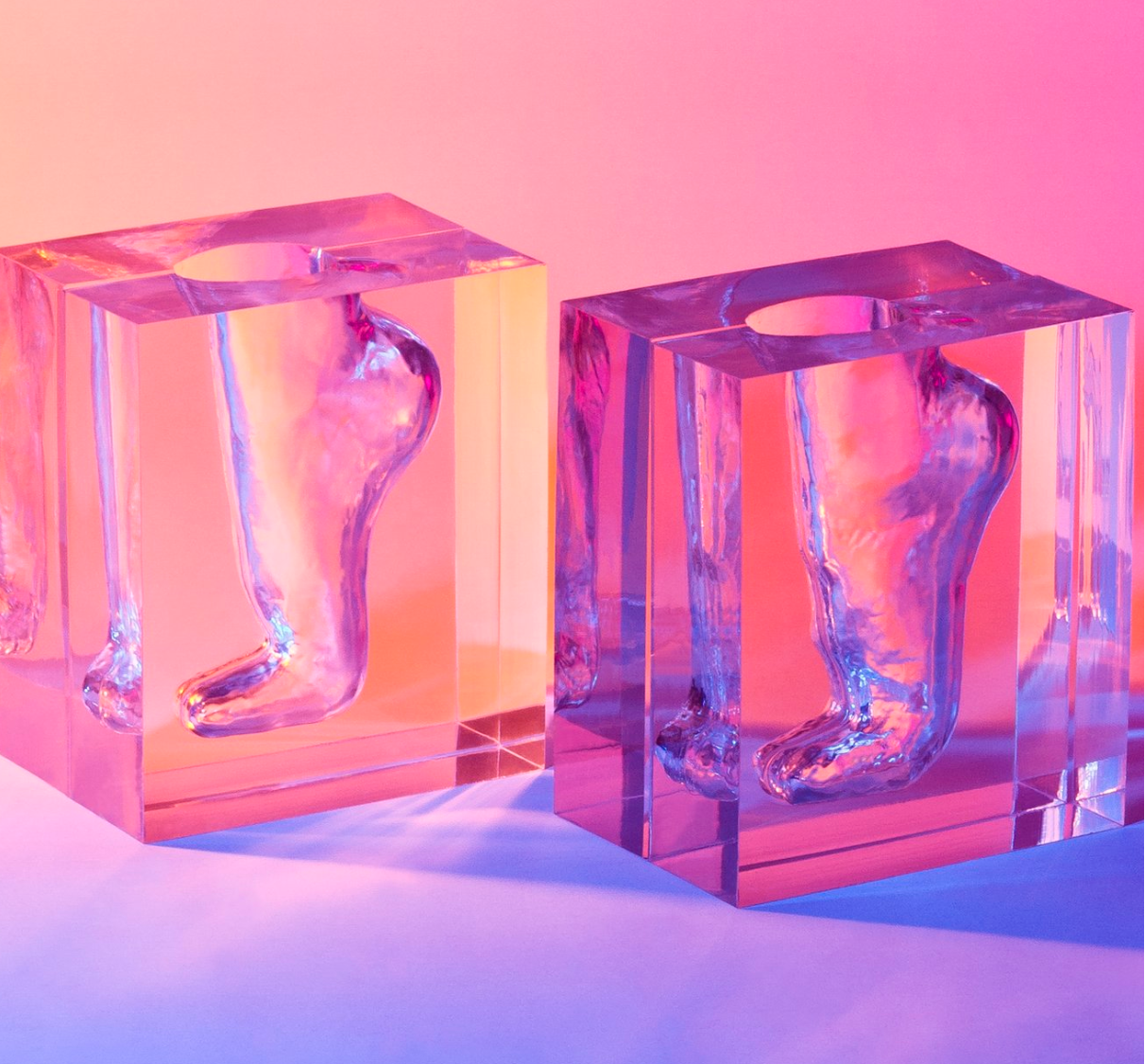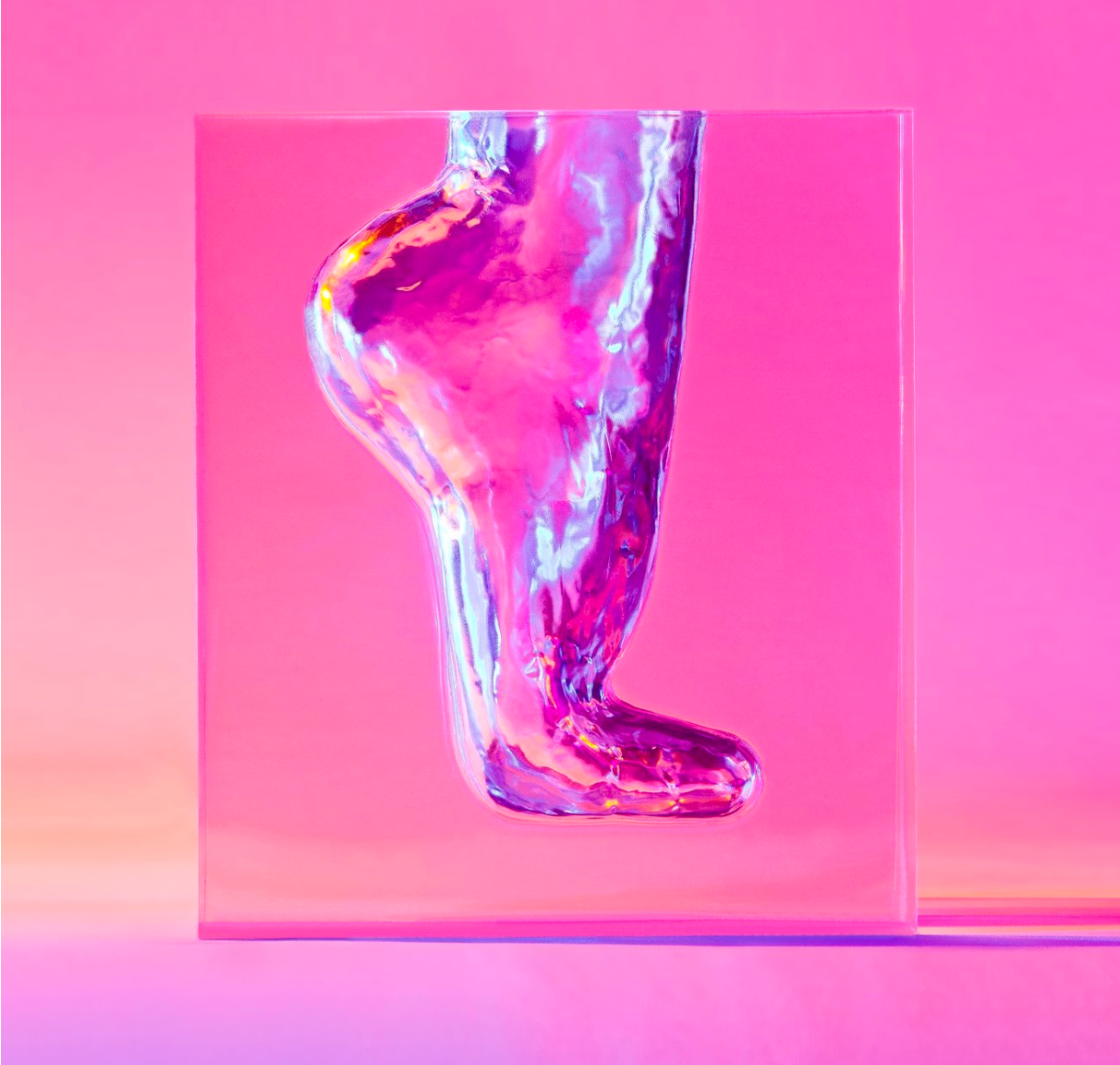 Made out of crystal clear resin layered around a silicone mold of Simon Vermeulen's demi-pointed foot, these two shoes are each separated in equal halves closing onto each other. They originated from the desire to portray the dark side and imprisonment of Cinderella's magnificent glass slippers, 2013.
These Glass Shoes are featured in the major independent film 'Der Untermensch': Staged against minimalist backdrops and accompanied by a hypnotic original score, this highly cinematic contemporary dance film abstractly depicts the persecution of homosexuals at the hands of the Third Reich.
It was nominated for Best Canadian Short Film at Toronto International Film Festival's 2013 edition and was screened in many festivals around the world, including Cannes.